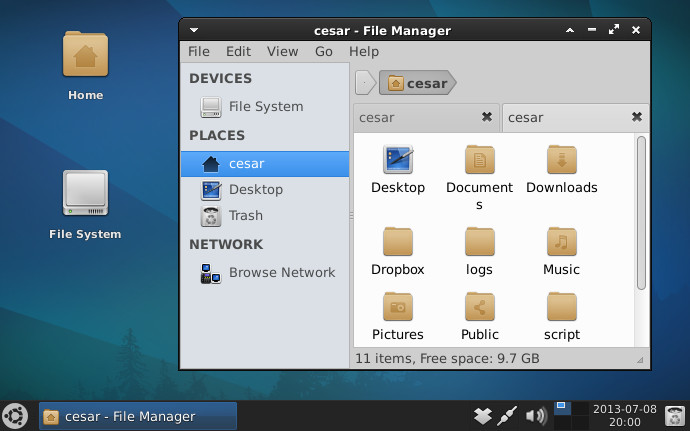 Introduction
This script installs Xfce desktop and a set of programs according to user needs starting from an Ubuntu Server base system
Main features
Unattended installation of the Xfce desktop and selected applications by user.
Error Log during the installation process.
Ability to shutdown, restart or show error log at the end of the installation process.
It offers a great variety of programs of different types.
Automatic configuration of applications to be ready to use them.
Multi-lingual support: english and spanish texts included in script.
Why use this script over other alternatives?
Not a distro. It's a script. Quick to download it and use it.
It's valid for homes, offices and servers.
It can be installed on different versions of Ubuntu: 12.04, 13.04 and 13.10.
Lower consumption of system hardware resources.
Greater customization of applications to install.
Ubuntu Server offers more maintenance period than a conventional Ubuntu desktop version.
Save configuration time after the installation proccess.
More dynamic, it offers applications from different desktops. Not limited only to Xfce desktop.
Automatic installation of third-party repositories.
Prerequisites
Installation
$ wget https://github.com/cesar-rgon/xfce-installer/archive/master.tar.gz
$ tar -xvf master.tar.gz
$ cd xfce-installer-master
$ sudo ./install.sh